So this summer I hope to be studying abroad in England. I'd take two courses, one in novels and one in travel writing (which I hear is pretty terrible, but with my journalism background, perhaps it'll be easy). The only way I can do this is if some money (about $10K) comes through--keep your fingers crossed! I really want to spend the summer away. I never did that as an undergrad and I sorta regret not having the experience. And it's England!! I have this odd feeling that I was from there in a previous life. Or maybe Jane Austen has just seeped herself right into my blood.
Who wouldn't want to study in a place like this: (Cambridge University)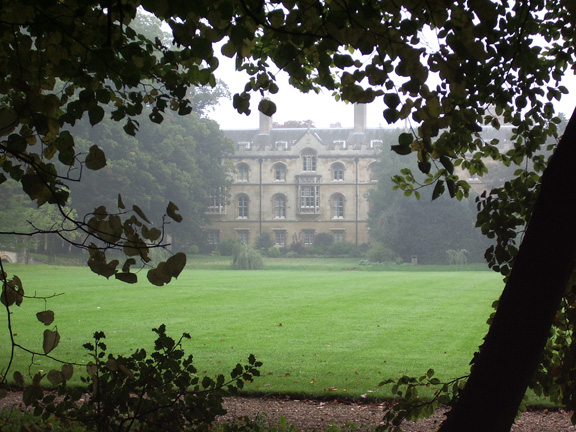 Think good summer-in-England thoughts for me--I should know more by this weekend if this is going to be a possibility at all. It is very likely that if I go--I may never want to come back again (to visit of course, but to live....). Fair advanced warning, I'd say. Cheers!